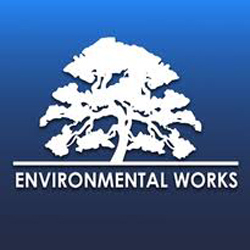 Fleet Mechanic
Sorry, this job has expired.
Kansas City, MO
Environmental Works is now hiring Fleet Mechanics.

As a Fleet Mechanic, you will be diagnosing, troubleshooting and repairing standard mechanical, electrical, hydraulic and pneumatic components of diesel engines including, but not limited to commercial trucks (small to large).

Apply online and come on in! Bring your resume and meet our recruiters in person every Wednesday from 1pm-4pm for on-the-spot interviews.

• High school diploma or GED required
• Vocational or technical school diploma or certification preferred
• 2 years of diesel mechanic experience
• 2 years of automotive mechanic experience

• For insurability purposes, a valid driver's license is required.
• Must have your own tools.
• Class B CDL with Hazmat endorsement strongly preferred.
• Knowledge of electrical systems, hydraulics, suspension, transmission, and brake troubleshooting fundamentals.
• Knowledge of all sizes of commercial trucks and equipment such as skid steer, excavator, dump truck, liquid vac truck, air mover, line jetter, combo unit.

• Perform inspections and preventive maintenance of vehicles and equipment.
• Prepare and maintain records and reports.
• Diagnose, rebuild, and repair vehicles and equipment.
• Test mechanical products and equipment after repair or assembly to ensure proper performance and compliance with manufacturers' specifications.
• Diagnose faults or malfunctions to determine required repairs, using engine diagnostic equipment such as computerized test equipment and calibration devices.
• Dismantle and reassemble heavy equipment using hoists and hand tools.
• Clean, lubricate, and perform other routine maintenance work on equipment and vehicles.
• Examine parts for damage or excessive wear, using micrometers and gauges.
• Promote a positive working environment in order to achieve the organization's goals.

Reasonable accommodations may be made to enable individuals with disabilities to perform the essential functions.

• Ability to be flexible with changing priorities in a fast-paced environment.
• Ability to multi-task.
• Decision-making and problem-solving skills.
• Data and information analysis skills.
• Organizational and planning skills.

While performing the duties of this job, you will frequently be exposed to fumes or airborne particles, moving mechanical parts, and vibration. You will occasionally be exposed to a variety of extreme conditions. The noise level in the work environment can be loud. You are required to follow safety standards and wear all personal protective equipment in designated areas.

While performing the duties of this job, you are regularly required to talk and hear. This position is very active and requires standing, walking, bending, kneeling, stooping, crouching, crawling, and climbing all day. You must frequently lift and/or move items over 50 pounds. Specific vision abilities required by this job include close vision, distance vision, color vision, peripheral vision, depth perception and ability to adjust focus.

We are an Equal Opportunity Employer.
15361